Come on down to our restaurant for
our authentic Thai Food!
Welcome to Sun's Thai Food & Jerky Restaurant
We are a family-owned business and provide unique and authentic cultural dishes for the whole family to enjoy. Come join us for an incredible and tasty meal with so much variety.
Order Online!
Come on in, Call (702) 272-1381 or Fax (702) 395-0886 to place an order!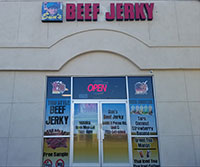 Main Location
6495 So. Pecos rd. unit C,
Las Vegas, NV 89120
(702) 541-6868
Monday – Friday:
11:00am to 5:00pm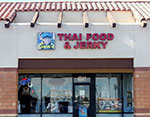 Restaurant Location
4941 W. Craig Rd,
Las Vegas, Nevada 89130
Monday – Saturday:
11:00am to 9:00pm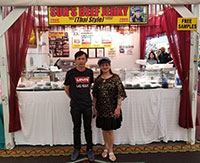 Fantastic Indoor
Swap Meet
1717 So Decatur Blvd. E-17,
Las Vegas, Nevada 89102
Friday – Sunday
10:00am to 6:00pm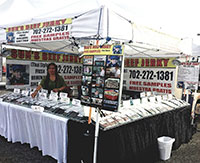 Farmer's Markets
First Friday of the Month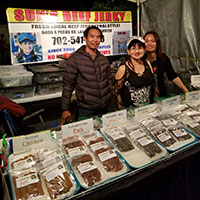 Specialty Events
First Friday of the Month
Sun's Thai Food & Jerky
4941 W. Craig Rd
Las Vegas, Nevada 89130
(702) 272-1381
(702) 395-0886 Fax
sunsthaifoodandjerky@hotmail.com